Stijn Van de Voorde
Try-out 'For those about to rock: I salute you!'
Thursday 9 January 2020
20:30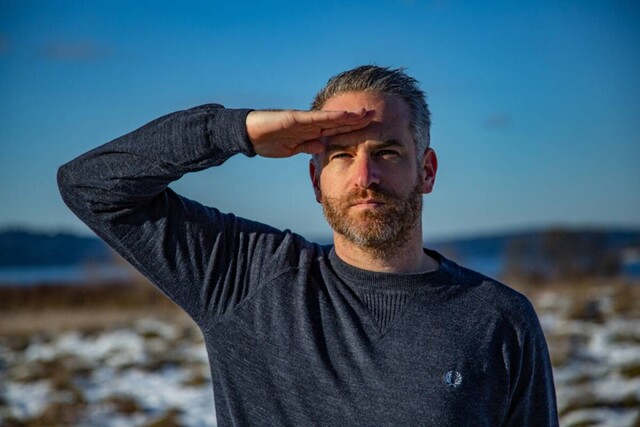 Program already took place.
Venue info
Sitting audience Type of audience
19:30 Doors open from
Prices
€ 12,00 Presale price
€ 10,00 Presale price students *
Share on facebook
Stijn Van de Voorde - Try-out 'For those about to rock: I salute you!'
Stijn Van de Voorde over de voor- en achterkant van rock-'n-roll.
In 2020 werkt Stijn Van de Voorde precies 20 jaar voor Studio Brussel. Op twee decennia tijd leert een mens iets bij over 'muziek', in de breedste betekenis van het woord.
Geven wereldsterren écht om hun fans?
Wat gebeurt er écht in de backstage van een festival?
Waarom gaan sommige bands lang mee (en anderen niet)?
Is het een goed idee om jouw helden te ontmoeten?
Wat is feit en wat is fictie?
En vooral… Waarom is de muziekwereld de interessantste wereld om in rond te dwalen?
FOR THOSE ABOUT TO ROCK: I SALUTE YOU
Een voorstelling met straffe muziek, exclusieve beelden en mooie (en minder mooie) verhalen over grote (en minder grote) muzikale helden.
+++
Over Stijn Van de Voorde
Stijn Van de Voorde werkt sinds 2000 voor Studio Brussel. Hij maakte en presenteerde programma's als Que Pasa, De Sample Minds, Belfort, Blok Party, De Eburonen, Kvraagetaan, Planet Of Sound, Been There, Done That en Sex, Drugs & Rock 'n Roll, … Sinds 2013 presenteert Stijn het (hoofd)podium van Rock Werchter.
In de zomer van 2017 bracht hij de mini-docureeks California Love uit op VRT NU. Een muzikale roadtrip door Californië, op zoek naar de meest interessante plaatsen uit de muziekgeschiedenis. Van Compton tot San Quentin en van de Coloradowoestijn tot Malibu Beach. In het najaar kwam het vervolg, Great! Britain, een vierdelige reeks over wat het nu juist is dat Britain zo great maakt. Stijn was zo de eerste om een reeks exclusief online uit te brengen op VRT NU.
In april 2019 volgde een derde serie: Rock 'n Roll High School. Over iconische figuren en historische gebeurtenissen in de rockgeschiedenis. Met Thibault Christiaensen van Equal Idiots als compagnon de route. Daarnaast is Stijn in voorjaar 2019 aan het werk als sidekick in De Ideale Wereld op Canvas.
50 jaar na het legendarische Woodstock-festival, trok Stijn Van de Voorde tenslotte naar het hedendaagse festival dat daar het dichtst bij aanleunt: Burning Man, een jaarlijkse bijeenkomst in de Nevada-woestijn waar vrijheid en blijheid heerst. Nu te zien op VRT NU.