Soet Kempeneer Trio feat. Magic Malik
first meeting!
Wednesday 8 December 2021
20:30

Program already took place.
Program sponsors: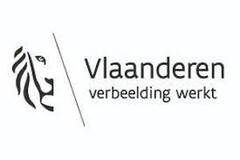 Venue info
Sitting audience Type of audience
19:30 Doors open from
Prices
€ 14,00 Presale price
€ 8,00 Presale price students *
08/12/2021 18:00 Presale ends at
€ 16,00 Entrance price
€ 10,00 Entrance price students *
Share on facebook
Soet Kempeneer Trio feat. Magic Malik: first meeting!
i.s.m. Koninklijk Conservatorium Antwerpen
Bassist Soet Kempeneer maakt deel uit van de nieuwe en beloftevolle lichting van Belgische jazzmuzikanten. Misschien zag u hem reeds live aan het werk met Warm Bad van Hendrik Lasure of in duo met zangeres/pianiste Nina Kortehaas. Voor zijn eigen trio koos hij twee kleppers, nl. pianist Bram de Looze en drummer Samuel Ber.
In de Singer nodigen ze een heel bijzondere gast uit! Fluitist Magic Malik is een absolute topper van de Franse jazzscène. Hij werd in 1969 geboren in Guadaloupe en verhuisde naar Marseille om er klassieke muziek te studeren. Later ontdekte hij de jazz. Zijn eerste samenwerkingen waren met o.m. Laurent Garnier en Saint Germain. Momenteel leidt hij zijn eigen 'Magic Malik Orchestra'. Verder is hij te horen op cd's van o.m. Aka Moon en Steve Coleman.
Coronamaatregelen
Heb je een ticket voor een voorstelling in de Singer, dan kun je deze bijwonen op vertoon van jouw Covid Safe Ticket. Eens je de zaal betreedt, is het dragen van een mondmasker verplicht en vragen we je vriendelijk om in de mate van het mogelijke afstand te houden van de mensen die niet tot je bubbel behoren. Wanneer je iets drinkt, kan het mondmasker uiteraard even uit.
Artists:
Bram De Looze - Piano
Samuel Ber - Drums
Soet Kempeneer - Contrabas
Magic Malik - Fluit