Too Many Fish
10 jaar Too Noisy Fish
Wednesday 8 March 2023
20:30

Program sponsors: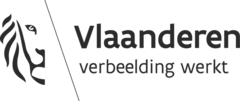 Venue info
Sitting audience Type of audience
19:30 Doors open from
Prices
€ 18,00 Presale price
€ 14,00 Presale price students *
08/03/2023 18:00 Presale ends at
€ 20,00 Entrance price
€ 16,00 Entrance price students *
Share on facebook
beluister

De kern van Too Noisy Fish - pianist Peter Vanden­berghe, bassist Kristof Roseeuw en drummer Teun Verbruggen - vormt de ritmesectie van het gesjeesde balorkest Flat Earth Society. Een referentie die kan tellen. Net zoals de grote band een instituut is dat uniek is en blijft binnen de interna­ti­o­nale jazz, zo geldt dat net zozeer voor dit heerlijk ontregelde pianotrio. Too Noisy Fish heeft met een handvol albums en concert­reeksen altijd in het teken gestaan van een raadsel­ach­tige mix van filmische ideeën, lekker knallende jazz, absurde humor en een stevige portie vrije improvi­satie. Sterke contrasten, onstuit­bare drive en tumultu­euze dynamiek staan centraal. In 2021 bestond de band 10 jaar. Tijd voor een (lichtjes uitgesteld) feestje!
Onder de noemer 'Too Many Fish' werd de band uitgebreid tot een XL-versie van zichzelf. De gelauwerde Belgische schrijver Dimitri Verhulst, trompet­tist Bart Maris, saxofo­nist Bruno Vansina, vibrafo­nist/​marimbas­peler Philip De Jager en DJ Grazzhoppa worden toegevoegd aan de centrale line-up. Verwacht je aan een unieke, knette­rende reis vol heikele wendingen, onverwachte sluipwegen en stuite­rende paradoxen, met composi­ties die op zoek gaan naar de missing link tussen hedendaagse exotica en freejazz. To infinity and beyond!
Artists:
Peter Vandenberghe - Piano
Bart Maris - Trompet
Teun Verbruggen - Drums
DJ Grazzhoppa - Turntables
Bruno Vansina - Altsax
Dimitri Verhulst - Teksten
Philippe De Jager - Vibrafoon