New Schlippenbach Trio + Niels Van Heertum Solo
Artist in residence
Thursday 7 December 2023
20:30

Program sponsors: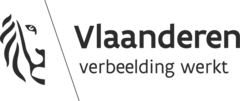 Venue info
Sitting audience Type of audience
19:30 Doors open from
Prices
€ 18,00 Presale price
€ 14,00 Presale price students *
07/12/2023 18:00 Presale ends at
€ 20,00 Entrance price
€ 16,00 Entrance price students *
Share on facebook
NEW SCHLIPPENBACH TRIO

Winterreisse 2023

Pianist Alexander von Schlippenbach (Berlijn, 1938) speelde reeds twee memorabele concerten in de Singer: in 2013 met zijn trio met saxofonist Evan Parker en drummer Paul Lovens en in 2016 solo / quatre mains met Aki Takase.

Elk jaar maakt het Schlippenbach trio een 'Winterreise' doorheen Europa. Na meer dan 50 jaar is dit voor het eerst met een nieuwe bezetting met de Noorse drummer Dag Magnus Narvesen en met klarinettist Rudi Mahall. Die laatste is reeds jaren een vaste muzikale partner in o.m. So Long, Eric! Hommage to Eric Dolphy en Monk's Casino, een project waarmee von Schlippenbach het volledige oeuvre van Thelonious Monk uitvoert. De driedelige box-set hiervan werd bekroond als absoluut topalbum in The Penguin Guide to Jazz.

Alexander von Schlippenbach is een pionier van de Europese jazz en geïmproviseerde muziek. In 1966 richtte hij het toonaangevende Globe Unity Orchestra op en vervolgens zijn trio in 1970. Eind jaren '80 volgde het Berlin Contemporary Jazz Orchestra met hierin muzikanten als Kenny Wheeler en Misha Mengelberg. Sinds kort is hij ook lid van The Bridge van saxofonist Rodrigo Amado.

Het concert op 7 december wordt een afspraak met de Europese jazzgeschiedenis maar bovenal een muzikale belevenis! Het trio brengt vrije improvisaties en stukken van Herbie Nichols, Monk en Dolphy.
NIELS VAN HEERTUM SOLO
Artists:
Niels Van Heertum - Euphonium
Alexander von Schlippenbach - Piano
Rudi Mahall - Basklarinet
Dag Magnus Narvesen - Drums