Howe Gelb Piano Trio
Frontman Giant Sand brengt jazzklassiekers
Friday 7 December 2018
20:30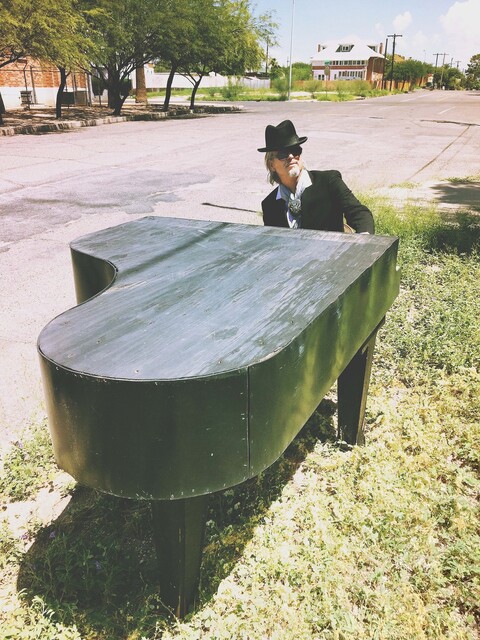 Program already took place.

Venue info
Sitting audience Type of audience
19:30 Doors open from
Prices
€ 16,00 Presale price
€ 11,00 Presale price students *
07/12/2018 18:00 Presale ends at
€ 18,00 Entrance price
€ 13,00 Entrance price students *
Share on facebook
Howe Gelb Piano Trio
Cultheld Howe Gelb, die als frontman van Giant Sand zowat het genre 'americana' heeft uitgevonden, verlaat de woestijn voor jazz, gospel en rhythm 'n blues. Op zijn laatste albums 'Future Standards' en 'Further Standards' prijken rokerige pianoballads geschreven in de stijl van The Great American Songbook. Samen met twee uitmuntende muzikanten, Thøger Lund (Giant Sand) op bas en Andrew Collberg (ex-Giant Sand) op drums, geeft de even veelzijdige als productieve Gelb een heel eigen twist aan gekende jazz standards.
Daarnaast brengt de notoire king of cool ook eigen werk en wie reeds live kennis heeft gemaakt met de man weet dat Gelb op een podium zowel charmant, innemend, flegmatiek, grappig als achteloos briljant is. Nog meer nodig om u te overtuigen? We dachten het niet!
Artists:
Howe Gelb - Piano
Thøger Lund - Contrabas
Andrew Collberg - Drums