Lloyd Cole
Iconische Britse songwriter
Saturday 7 March 2020
20:30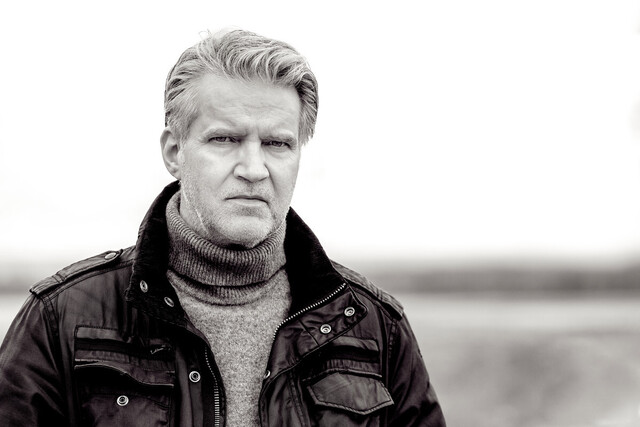 Program already took place.
Venue info
Sitting audience Type of audience
19:30 Doors open from
Prices
€ 22,00 Presale price
€ 18,00 Presale price students *
07/03/2020 18:00 Presale ends at
€ 24,00 Entrance price
€ 20,00 Entrance price students *
Share on facebook
Lloyd Cole
De iconische Britse singer-songwriter Lloyd Cole komt op 7 maart 2020 naar de Singer! Een trip down memory lane met een show rond alle hits zoals "Rattlesnakes", "Perfect Skin" en "Forest Fire", maar ook recenter werk. Met zijn gloednieuwe album 'Guesswork' imponeert en intrigeert Lloyd Cole en laat zo nog maar eens horen hoe goed de singer-songwriter uit Glasgow is.
Lloyd startte in 1982 met enkele studievrienden Lloyd Cole & The Commotions op. Samen brachten ze drie albums uit, waarvan debuut 'Rattlesnakes' veruit het bekendste is. De titeltrack en 'Perfect Skin' waren in volle postpunkperiode hits. Na de split van de band in 1987 trekt Cole naar New York om een solocarrière op te starten. Langzaam begint een artistieke verschuiving naar weelderige, zoetgevooisde cabaretmuziek. De sound van Cole evolueert richting minimalistische folk-rock en singer-songwriter.
Het nieuwe album Guesswork volgt na een stilte van vier jaar. Het is een plaat met de grandeur van 'Rattlesnakes', maar het is ook een album dat steeds weer nieuwe dingen probeert en ondertussen imponeert met bijzonder knap gemaakte songs. Lloyd Cole duikt inmiddels met enige regelmaat op in lijstjes met 80s eendagsvliegen, maar laat horen dat hij ook 35 jaar na Rattlesnakes nog een album kan maken dat met de allerbesten mee kan. (uit: De Krenten van de Pop)