John Dikeman - Luis Vicente - William Parker - Hamid Drake
i.s.m. OORSTOF
Thursday 5 October 2023
20:30

Program sponsors: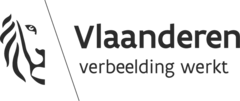 Venue info
Sitting audience Type of audience
19:30 Doors open from
Prices
€ 20,00 Presale price
€ 15,00 Presale price students *
05/10/2023 18:00 Presale ends at
€ 22,00 Entrance price
€ 17,00 Entrance price students *
Share on facebook
de Singer in collaboration with OORSTOF

Oorstof and De Singer present a blazing quartet for their first ever concert in Belgium. In 2014, the American saxophonist John Dikeman invited his long time heroes William Parker and Hamid Drake to play at the Doek Festival in Amsterdam. The connection between the powerful and dynamic reed player and one of the greatest rhythm sections in jazz and improvised music was instant, resulting in the highly acclaimed record 'Live At La Resistenza' and the recently released follow-up 'Let Those Walls Crumble'. In the summer of 2019, the trio played a fantastic and sold out concert in the Oorstof series at Onder Stroom that is still ingrained in the memory of many! After several decades Parker and Drake enjoy a five star status as rhythm section for artists like Peter Brötzmann, Fred Anderson, Jemeel Moondoc, Conrad Bauer, Frode Gjerstad, Assif Tsahar and Charles Gayle. So it should come as no surprise that the energetic and vigorous Dikeman found a perfect match in this unique duo.
The past few years, the trio of Dikeman, Parker and Drake has been joined by the Portugese trumpeter Luis Vicente on several occasions, forming an ensemble reminiscent of the legendary Die Like A Dog Quartet, that featured the mourned Brötzmann and Toshinori Kondo together with Parker and Drake. It's an obvious comparison, still the quartet with Dikeman and Vicente is firmly grounded in new soil. Their only album 'Goes Whitout Saying, But It's Got To Be Said', was labelled by critics as "exceptionally beautiful" with Dikeman and Vicente displaying lyricism and soaring beauty over the unwavering solid bass of Parker and the dancing drums of Drake.
Drummer and percussionist Hamid Drake is a favorite amongst many. Influenced early on by Don Cherry, he developed an original, yet accessible approach to drumming and percussion in which he incorporates rhythmic elements from all over the world. Known for his empathic musicianship, he established an impressive amount of musical connections, ranging from Irène Schweizer and David Murray to Ken Vandermark, Anderson and Brötzmann.
The contributions of William Parker to the world of jazz and improvised music can not be overstated. His dedication to the music and to the community of musicians (especially in his hometown of New York) is unique in many ways. Having released dozens of albums and having played with just about every important innovator in the genre, from Brötzmann and Cecil Taylor to David S. Ware and Joëlle Léandre, Parker is simply one of the all-time great bassists.
Saxophonist John Dikeman grew up in Wyoming. After his saxophone and composition studies he traveled the world, eventually settling for a while in Amsterdam where he established himself as a prominent player in the improvised music scene, playing with the likes of Joe McPhee, Roy Campbell, and Jaimie Branch. With bands like Cactus Truck, Universal Indians and Mofaya! he is familiar face on stages around the world.
The Portugese trumpeter Luis Vicente is active in a wide range of projects from free improvisation to composed music, leading his own trio and quartet and contributing to the ensembles Chamber 4, Fail Better! and Frame Trio. Carlos Zingaro, Mette Rasmussen, Wilbert De Joode, Akira Sakata and Johannes Bauer are just some of the notable musicians he has collaborated with.
Artists:
Hamid Drake - Drums
John Dikeman - Tenorsax
William Parker - Contrabas
Luis Vicente - Trompet