Ocean Eddie / Martin Küchen
solo / trio / kwartet
Saturday 4 March 2023
20:30

Program sponsors: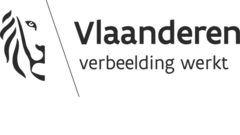 Venue info
Sitting audience Type of audience
19:30 Doors open from
Prices
€ 14,00 Presale price
€ 12,00 Presale price students *
04/03/2023 18:00 Presale ends at
€ 16,00 Entrance price
€ 14,00 Entrance price students *
Share on facebook
MARTIN KÜCHEN

beluister

De Zweedse saxofonist Martun Küchen is geen onbekende in de Singer. Zo speelde hij er reeds met zijn kwintet All Included en met het negenkoppige Angles 9. Nu komt hij terug voor een soloconcert én voor een samenwerking met Ocean Eddie.
Martin Küchen nam verschillende solo-albums op waaronder o.m. 'The Lie & The Orphanage' (2010), 'Hellstorm' (2012) en 'Lieber Heiland, Laß Uns Sterben'. In 2022 verscheen zijn recenste 'Utopia' op het Thanatos label. Hierop speelt hij sopranino- en sopraansax en maakt hij volop gebruik van kleine percussie-instrumenten en 'analoge' elektronica.

OCEAN EDDIE

beluister
Wanneer circulaire stromingen binnen grotere oceaan-bewegingen coëxisteren, spreekt men wel eens van eddies. Gelijkvormige lichamen die wedijveren voor een beperkte plaats en impact. De overlappende functies en timbres van deze bezetting (Stan Maris- accordeon, Viktor Perdieus - sax, Andreas Bral - piano & harmonium) roepen een gelijkaardig fenomeen op. Gewoonlijk kan iedere speler iedere partij spelen, hetgeen leidt tot improvisaties waarin orkestratie centraal staat. Modulaire composities en stukken die starten van een centraal motief vormen de startpunten. Van hieruit begint steeds weer de herverdeling van impuls, klank en stilte. Dit geeft een interactie die speels, onvermoeibaar en licht competitief eddie is.
Artists:
Andreas Bral - Piano
Victor Perdieus - Baritonsax
Stan Maris - Accordeon
Martun Küchen - Sax,Percussie,Elektronica