Giovanni Di Domenico & Kalle Moberg
i.s.m. Oorstof
Saturday 3 June 2023
20:30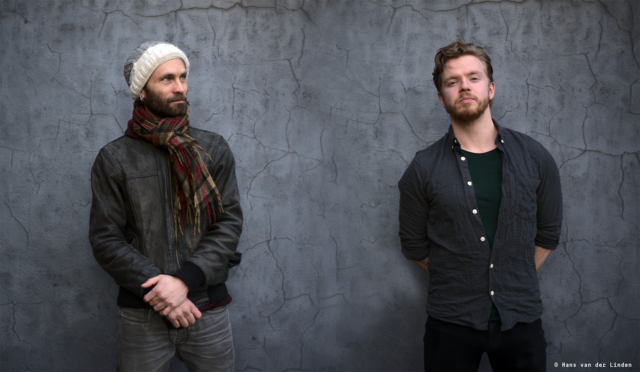 Program already took place.
Program sponsors: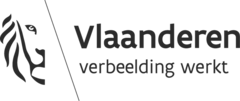 Venue info
Sitting audience Type of audience
19:30 Doors open from
Prices
€ 12,00 Presale price
€ 10,00 Presale price students *
03/06/2023 18:00 Presale ends at
€ 15,00 Entrance price
€ 12,00 Entrance price students *
Share on facebook

i.s.m. Oorstof

Van Jim O'Rourke, Akira Sakata, Nate Wooley en Chris Corsano of Steve Noble en Manuel Mota, het is duidelijk dat de in Brussel residerende Italiaanse pianist en keyboardspeler Giovanni di Domenico samenwerkingen hoog heeft zitten. In februari 2021 nodigde hij de getalenteerde Noorse accordeonist Kalle Moberg (Large Unit, Circus) uit om zijn New Mo(ve)ments Ensemble te vervoegen tijdens een korte residentie in De Singer/Oorstof. Moberg en di Domenico grepen die gelegenheid aan om voor het eerst als duo samen te werken.
De opnames van die eerste ontmoeting – door de covidcrisis zonder publiek – vinden we nu terug op het beklijvende duoalbum 'Pangrams' voor Dropa Disc, dat offcieel op 1 juni verschijnt. Moberg en di Domenico komen nu opnieuw samen om de release van Pangrams, live op het podium en dit keer mét publiek, kracht bij te zetten.
GIOVANNI DI DOMENICO (*1977, PIANO)
Nadat Giovanni di Domenico zijn diploma 'jazzpiano' behaalde ontwikkelde hij een encyclopedische techniek: ritme, harmonie en toon worden beïnvloed door niet-westerse tradities maar zijn evenzeer schatplichtig aan Debussy's Préludes, Luciano Berio's Sequenzas, aan de 'ambi-ideation' (elke hand bespeelt onafhankelijk de piano), te horen op Borah Bergmans Soul Note recordings, aan Cecil Taylors polysemantische dichtheid, Paul Bleys gekneusde transparantie en, uiteraard, aan de meest radicale uitingen vanuit de onderwereld van de popmuziek, dit alles steevast samengebracht in zijn eigen praktijk.
Het gaat om een benadering die hij deelt met heel wat musici die hij onlangs is tegengekomen, kunstenaars al even verschillend als Chris Corsano, Jim O'Rourke, Akira Sakata, Tetuzi Akiyama, Keiji Haino, Eiko Ishibashi, Joe Talia, … Di Domenico heeft zijn eigen label opgericht, Silent Water, voor eclectische en niet te classificeren producties.
KALLE MOBERG (*1994, ACCORDEON)
Kalle Moberg is een van Noorwegens meest veelbelovende muzikanten van zijn generatie. Zijn baanbrekende werk met onconventionele technieken op zijn hoofdinstrument – de accordeon, krijgt steeds meer internationale aandacht. Moberg treedt veelvuldig op als solist en kamermusicus (klassieke en hedendaagse muziek) en als improvisator (vrije geïmproviseerde muziek en jazz). Sinds 2020 bestiert hij ook zijn eigen platenlabel Kamo Records.
Naast zijn bacheloropleiding klassieke muziek (2013-2017), bekleedde Moberg de functie van kapelmeester bij het Noorse Koninklijk Paleis. Hij verliet Noorwegen in de herfst van 2017 voor een master in de klassieke muziek in Bern. Na zijn afstuderen in 2019 keerde hij terug naar zijn geboorteplaats Oslo waar hij leeft en werkt.
Moberg werkt samen met verschillende gevestigde musici zoals: Jim O'Rourke die in 2019 onder meer Mobergs soloalbum opnam; Paal Nilssen-Love die Moberg in 2017 in zijn bands Large Unit en Circus opnam; Paul Lytton en Philipp Wachsmann in het trio The Punk and the Gaffers; Klaus Ellerhusen Holm in zijn kwintet Honest John; het Oslo Jazz Ensemble en deelde het podium met internationale kleppers als Mat Maneri, Marshall Allen, Joe Talia, Akira Sakata, Eiko Ishibashi, Okkyung Lee en Ab Baars.
Artists:
Kalle Moberg - Accordeon
Giovanni Di Domenico - Piano