Vadim Neselovskyi 'Odessa' Solo Piano
Benefiet voor Oekraïne
Program already took place.
Program sponsors: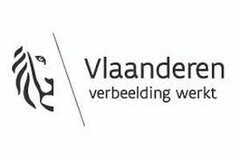 Venue info
Sitting audience Type of audience
19:30 Doors open from
Prices
€ 18,00 Presale price
03/05/2022 16:00 Presale ends at
€ 18,00 Entrance price
Share on facebook
Benefiet voor Oekraïne
De volledige opbrengst van dit concert gaat naar de slachtoffers van de oorlog in Oekraïne.
Pianist Vadim Nesellovskyi groeit op in de Oekraïense stad Odessa in de toenmalige Sovjet-Unie. Hij wordt als jongste student ooit toegelaten op het befaamde conservatorium van Odessa. Op 17-jarige leeftijd verhuist hij met zijn ouders naar het Duitse Dortmund. Later gaat hij studeren aan de Berklee College of Music in Boston, waar hij momenteel zelf lesgeeft. Zijn internationale carrière start wanneer vibrafonist Gary Burton hem opneemt in zijn Generations Quartet. In 2018 vraagt John Zorn hem om mee te werken aan zijn 11-delige cd box 'Book of Beriah', waarop Neselovsky solo, in duo met Craig Taborn en met zijn eigen trio speelt.
In de Singer brengt Vadim solo de pianosuite 'Odessa', een muzikale wandeling doorheen de legendarische stad aan de Zwarte Zee.
Artists:
Vadim Neselovskyi - Piano