Natashia Kelly
Dear Darkening Ground (try-out)
Friday 29 April 2022
20:30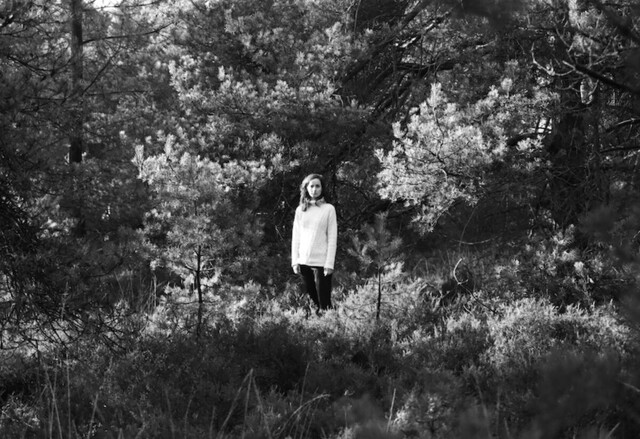 Program already took place.
Venue info
Sitting audience Type of audience
19:30 Doors open from
Prices
€ 15,00 Presale price
€ 10,00 Presale price students *
29/04/2022 18:00 Presale ends at
€ 15,00 Entrance price
€ 10,00 Entrance price students *
Share on facebook
Natashia Kelly maakte onlangs indruk met haar Trio. Nu keert ze terug met een band vol sterkhouders van de Belgische jazz – Ruben Machtelinckx, Wout Gooris, Yannick Peeters en Dré Pallemaerts - en een nieuw verhaal. Hiervoor liet ze zich inspireren door dichters als R.M. Rilke en W.B. Yeats, die meer dan een eeuw geleden al schreven over de plaats van de mens in de natuur: blijft de mens er deel van, of gaat het gewin doorwegen? Woorden die nu profetisch blijken.

Het leidt tot muziek die in een woelige periode een boodschap vol poëzie te vertellen heeft. De muzikanten zitten verankerd in de jazz, maar laten ook pop en folk binnensijpelen. Ze spelen met zwier en verfijning, op maat van de stem en teksten, die meer dan ooit naar de voorgrond komen, maar tegelijk een perfecte blend vormen met de muziek. Deze muziek blijft open én toegankelijk, zoekt de hoop op en gaat recht naar het hart.
Artists:
Ruben Machtelinckx - Baritongitaar
Dré Pallemaerts - Drums
Natashia Kelly - Zang
Yannick Peeters - Contrabas
Wout Gooris - Piano