Artifacts: Mike Reed - Nicole Mitchell - Tomeka Reid
i.s.m. Oorstof
Sunday 29 January 2023
20:30

Program already took place.
Program sponsors: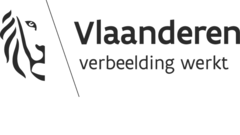 Venue info
Sitting audience Type of audience
19:30 Doors open from
Prices
€ 17,00 Presale price
€ 15,00 Presale price students *
29/01/2023 18:00 Presale ends at
€ 19,00 Entrance price
€ 17,00 Entrance price students *
Share on facebook
i.s.m. Oorstof

Beluister

Het all-star trio Artifacts heeft haar roots in Chicago, meer bepaald bij de Association for the Advancement of Creative Musicians (kortweg AACM). Zowel fluitiste Nicole Mitchell als celliste Tomeka Reid en drummer Mike Reed hebben op een of ander moment in hun leven een rol gespeeld binnen deze legendarische organisatie, die allesbepalend was voor de muzikale carrières van Roscoe Mitchell, Muhal Richard Abrams, Anthony Braxton, Henry Threadgill, Wadada Leo Smith en vele anderen.
Omdat de AACM zo'n cruciale rol heeft gespeeld voor de geïmproviseerde en creatieve muziek, niet alleen in Chicago maar ook wereldwijd, besloten Mitchell, Reid en Reed een album op te nemen voor de 50ste verjaardag van de organisatie in 2015. Daarop spelen ze composities van onder meer Roscoe Mitchell, Fred Anderson, Anthony Braxton en Amina Claudine Myers. In 2021 volgde 'and then there's this' voor Astral Spirits, een tweede langspeler waarop het trio ook eigen composities en improvisaties brengt.
De staat van dienst van deze drie muzikanten maakt dit concert op zich al bijzonder:
Nicole Mitchell behoort al enkele decennia tot de beste fluitisten van de hedendaagse jazz en improvisatie, getuige onder meer de vele eigen project zoals het Black Earth Ensemble, Sonic Projections (met onder meer Craig Taborn), Indigo Trio (met Harrison Bankhead en Hamid Drake) en het Tiger Trio met Joëlle Léandre en Myra Melford.
Ook celliste Tomeka Reid heeft zich op geen tijd een plek weten te veroveren aan de top van het genre. Een bewijs daarvan is de prestigieuze MacArthur Genius Grant die haar in de loop van 2022 werd toegekend. Recent verschenen van haar nog duoalbums met Joe McPhee en Fred Lonberg-Holm en zopas wist ze nog te verrassen in De Singer in duo met Craig Taborn en als gast in de Visitations residentiereeks met Joe Morris, Raf Vertessen, Will Greene, Anke Verslype, Andreas Bral, Ayako Kato and Rachel Bernsen.
Mike Reed is zowel muzikant en componist als organisator en clubeigenaar - Constellation, Hungry Brain, Chicago Jazz Festival, Pitchfork Festival. Hij maakte grote sier met zijn groepen Loose Assembly en People, Places & Things, en samen met Roscoe Mitchell bracht hij al twee duoalbums uit, waaronder eentje dat live werd opgenomen in de Oorstofreeks/Zuiderpershuis in Antwerpen.
Artists:
MIke Reed - Drums,Percussie
Tomeka Reid - Cello
Nicole Mitchell - Fluit,Elektronica