Desperated Company
Jaarlijkse kerstspecial
Saturday 26 March 2022
20:30
This program was scheduled on Saturday 18 December 2021, but has been rescheduled to date above.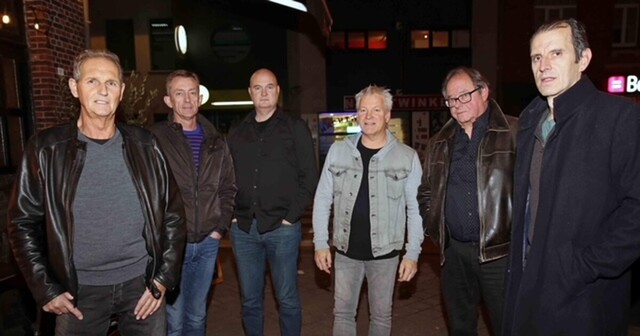 Program already took place.
Venue info
Sitting audience Type of audience
19:30 Doors open from
Prices
€ 10,00 Presale price
€ 10,00 Presale price students *
Share on facebook
Het optreden van Desperated Company is uitgesteld naar zaterdag 26 maart 2022. Tickethouders hebben een e-mail ontvangen met de vraag om hun tickets te bevestigen of te annuleren.
Jaarlijkse Kerstspecial
Desperated Company brengt dit jaar voor de vijftiende (!) keer hun kerstshow op het podium van De Singer. Telkens voor een uitverkochte, doch altijd gezellige zaal.
Opgericht in 1967 maken nog steeds twee originele leden (Ed en Rik) deel uit van deze Kempense groep. Ook dit jaar weer spelen ze hun versies van bekende en minder gekende nummers uit het pop-rock genre, aan elkaar gebabbeld met enkele leuke wetenswaardigheden. Laat u niet verrassen, de kaartjes gaan elk jaar sneller weg!
De huidige bezetting:
Mark Bocklandt: toetsen, zang
Ed Maes: zang, gitaar, mondharmonica
Rik Ooms: gitaar
Marc Stoffelen: bas
Kris Van Wuytswinckel: sax, percussie, zang
Lieven Wouters: drums, zang