Brussels Jazz Orchestra
Dit concert wordt verplaatst naar 2021
Friday 25 September 2020
20:30
This program is fully cancelled.
Reason for cancellation:
Beste bezoekers,
Net als jullie missen wij de livemuziek en de stand-up comedy in de Singer. Maar de veiligheid van bezoekers, artiesten en vrijwilligers staat voorop. Daarom organiseren we voorlopig even geen voorstellingen meer. We hopen iedereen terug te mogen verwelkomen van zodra dit mogelijk is. Wij gaan alvast op zoek naar nieuwe data voor de geannuleerde concerten.
Tickethouders van geannuleerde voorstellingen ontvangen een mail met twee keuzes: het bedrag van de tickets laten terugstorten OF het bedrag schenken aan de Singer.
Hopelijk tot snel!

Het Singerteam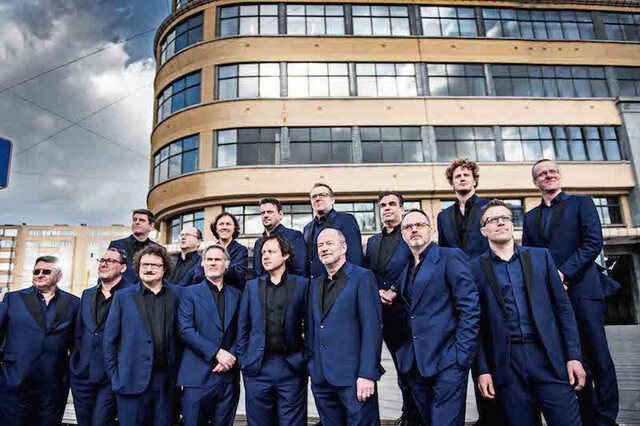 Program already took place.
Venue info
Sitting audience Type of audience
19:30 Doors open from
Prices
€ 16,00 Presale price
€ 12,00 Presale price students *
25/09/2020 16:00 Presale ends at
€ 18,00 Entrance price
€ 14,00 Entrance price students *
Share on facebook
Het concert van BJO wordt verplaatst naar 2021.
Tickethouders ontvangen een e-mail waarin ze kunnen laten weten of ze een terugbetaling van hun tickets wensen of de Singer willen steunen door het bedrag te laten vallen. Een terugbetaling kan enkel door op de link in deze e-mail te klikken.
The Future Is Now with Muriel Urquidi & Jesse Dockx
Brussels Jazz Orchestra keert terug naar de roots van de grote orkesten, de jazzclubs, om er te spelen met jong en veelbelovend talent uit eigen land. Het biedt op die manier een springplank aan het aanstormend talent van vandaag, de grote namen van morgen. De meeste BJO musici doceren en komen zo dagelijks in contact met de jongste generatie jazzmusici. Zij kozen 4 uitzonderlijke talenten uit en geven hen een podium. Op het programma staan zowel composities uit het repertoire van Brussels Jazz Orchestra, als eigen werk van de jonge solisten, gearrangeerd door musici van BJO of andere arrangeurs. Want The Future is Now!

​​​​​​Solisten: Jesse Dockx (drums) & Muriel Urquidi (zang)