David Murray / Ingebrigt Håker Flaten / Paal Nilssen-Love
Saxlegende + 2/3 The Thing!
Saturday 25 May 2019
20:30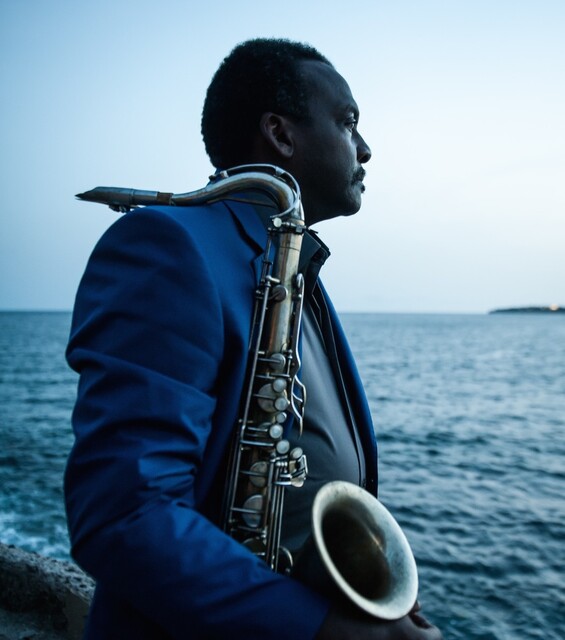 Program already took place.

Venue info
Sitting audience Type of audience
19:30 Doors open from
Prices
€ 22,00 Presale price
€ 14,00 Presale price students *
Share on facebook
First meeting!
Het concert op 25 mei wordt een historische eerste ontmoeting van de Amerikaanse jazzlegende David Murray met Ingebrigt Håker Flaten en Paal Nilssen-Love, samen de ritmesectie van het Noorse supertrio The Thing.
Wie aanwezig was op de twee legendarische Singerconcerten van The Thing zal dit alvast niet willen missen! Nog niet overtuigd? Murray – bij het grote publiek vooral bekend van het World Saxophone Quartet – maakte een aantal van zijn allerbeste platen in trioformatie. Beluister hiervoor 'Sweet Lovely' met Fred Hopkins en Steve McCall of 'The Hill' met Richard Davis en Joe Chambers. Beide albums zijn zondermeer hoogtepunten uit de jazz van de jaren '70 en '80.
Sommige fans gaan wellicht van ver willen komen om dit uitzonderlijke jazzconcert mee te maken! Dit voorjaar in de Singer, binnenkort op de festivals?
Artists:
Paal Nilssen-Love - Drums
Ingebrigt Haker Flaten - Bas
David Murray - Tenorsax