The Clement Peerens Explosition
Try-out
Thursday 25 April 2019
20:30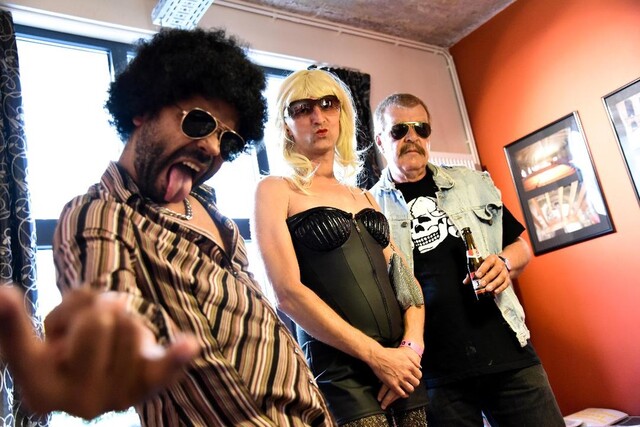 Program already took place.
Venue info
Standing audience Type of audience
19:30 Doors open from
Prices
€ 17,00 Presale price
€ 17,00 Presale price students *
Share on facebook
The Clement Peerens Explosition - Try-out
Na lang aandringen komt dé popkenner Clement Peerens eindelijk naar de Singer, op donderdag 25 april, samen met de verbijsterende bassist Aertbeliën Sylvain en de bekoorlijke bassdrumbeukster Lady Dave.
Op 27 maart bracht CPEX iets nieuws. 'Aha,' zullen de kenners roepen, '27 maart, feestdag van de heilige Gontram, patroonheilige van de metalcore!' Dat klopt, maar dat is puur toeval. De nieuwe track is een uitgepuurd en ingetogen meesterwerkske dat naar de diepte gaat en tot nadenken stemt. Vandaar dat een paar musicologen die het al hebben gehoord er zeker van zijn dat Luc Tuymans het heeft geprodjoest.
Met musicologen moet ge nochtans oppassen (ik heb ooit een okazie Peugeot gekocht van een Monteverdi-kenner, I learned my lesson). En als ge nu aan tafel zit: zet dien telefoon af, want dat is onbeschoft. See you.
p.s.: Het is een coverke. Niks mis mee. Pavarotti bracht ook alleen maar covers.
p.s.2: Mensen die in een relatie zitten met iemand met een beperkte emotionele intelligentie, kunnen hun partner naar dit concert sturen. Het therapeutische effect van CPeX-concerten is inmiddels afdoende bewezen.
p.s.3: Ook Limburgers zijn welkom.
Artists:
Clement Peerens - Zang en gitaar
Sylvain Aertbeliën - basgitaar en zang
Lady Dave - Drums