Hlib Baisha & Mike Roelofs / Milan Verbist Trio
Double Bill
Friday 24 September 2021
20:30

Program already took place.
Program sponsors: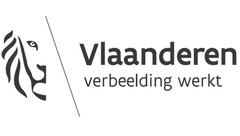 Venue info
Sitting audience Type of audience
19:30 Doors open from
Prices
€ 12,00 Presale price
€ 8,00 Presale price students *
24/09/2021 18:00 Presale ends at
€ 15,00 Entrance price
€ 10,00 Entrance price students *
Share on facebook
HLIB BAISHA & MIKE ROELOFS
Gitarist Hlib Baisha (°1994) werd geboren in Oekraïne en studeerde aan het conservatorium van Maastricht. Hij is winnaar van de 'Louis Van Dyck Jazz Award' en van de Jazzcontest Mechelen in 1999. De Nederlandse pianist Mike Roelofs (°1980) is in de Singer bekend als lid van Sam Vloemans Cargo Mas. Ook hij is een prijswinnaar. Zo sleepte hij in 2009 tijdens de 'Dutch Jazz Competition' op het North Sea Jazz Festival een award in de wacht voor zijn compositie 'From Babel To Bethel'.
Het duo brengt intieme en melodieuze jazz met invloeden uit klassiek, jazz en wereldmuziek. Beluister hiervoor hun album 'Trancending alienation'.

beluister

MILAN VERBIST TRIO
De Antwerpse pianist Milan Verbist (°1999) vormde zijn trio met contrabassist Jef Manderveld en drummer Simon Van Brandt in 2016. De drie jonge muzikanten studeren momenteel aan het Koninklijk Conservatorium van Antwerpen, waar ze in juni afstuderen. Ze hebben ondertussen al erg veel samengespeeld, zowel in trio als met solisten en als ritmesectie van het Blue Bop Quintet. In trio speelden ze reeds op Klara in de Singel, en ook op het Jammin' Festival in Rome. Verwacht je aan drie muzikanten die elkaar erg goed kennen en aanvoelen, en die met veel plezier samenspelen.
Artists:
hlib Baisha - Gitaar
Mike Roelofs - Piano
Milan Verbist - Piano
Jef Manderveld - Contrabas
Simon Van Brandt - Drums