Joshua Redman 'Still Dreaming'
jazz met de Warande
Thursday 21 February 2019
20:15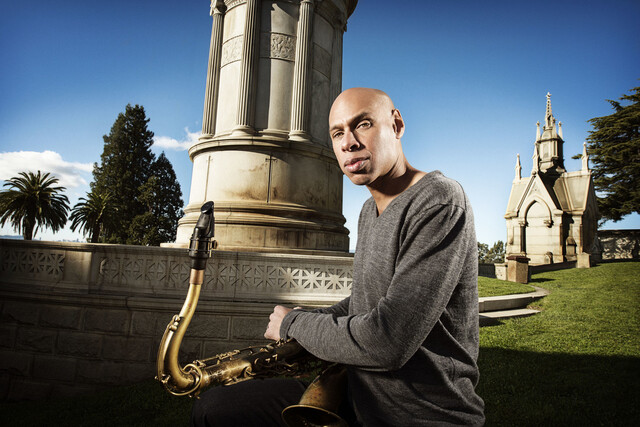 Klik hier voor meer info
Share on facebook
jazz met de Warande

#2 The Best Jazz of 2018 (The Guardian)

Let op: deze voorstelling speelt niet in de Singer.
Locatie: de Warande, Warandestraat 42 in Turnhout

De Singer en de Warande zijn erin geslaagd om de gereputeerde Amerikaanse saxofonist Joshua Redman binnen te halen. Redman start zijn carrière begin jaren '90 in de band van Coltrane drummer Elvin Jones. Maar al snel vormt hij eigen groepen met vooraanstaande muzikanten onder wie Charlie Haden, Pat Metheny en Brad Mehldau.
Ook de groep Still Dreaming waarmee hij in de Warande komt bestaat stuk voor stuk uit absolute toppers. Scott Colley is vooral gekend als bassist bij Herbie Hancock en trompettist Ron Miles leidt succesvol eigen groepen en is tevens een vaste waarde aan de zijde van Bill Frisell. Brian Blade tenslotte is één van de strafste drummers ter wereld. In de jazz maakt hij furore in het kwartet van jazzlegende Wayne Shorter. Daarnaast speelt hij op heel wat bekende rockalbums mee waaronder 'Wrecking Ball' van Emmylou Harris, 'Time Out of Mind' van Bob Dylan en 'Black Dub' van Daniel Lanois met Trixie Whitley.

'Still Dreaming' is ook de titel van het album dat midden juni uitkwam (en van de Standaard 4 sterren kreeg). Dat album is een eerbetoon van Joshua Redman aan het kwartet Old And New Dreams waarin ook zijn vader Dewey Redman saxofoon speelde van 1976 tot 1987. Old and New Dreams bracht op zijn beurt een eerbetoon aan Ornette Coleman.
Joshua Redman en Still Dreaming brachten op Middelheim volgens velen het beste concert van het drie daags festival! In de Warande kan je in alle rust en aandacht (opnieuw) deze band bewonderen.
een samenwerking van de Singer en de Warande
Artists:
Joshua Redman - Sax
Brian Blade - Drums
Scott Colley - Contrabas
Ron Miles - Trompet