Dave Douglas & Joey Baron
The art of the duo
Thursday 20 April 2023
20:30

Program already took place.
Program sponsors: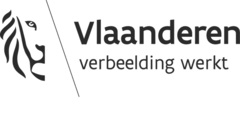 Venue info
Sitting audience Type of audience
19:30 Doors open from
Prices
€ 24,00 Presale price
€ 18,00 Presale price students *
20/04/2023 18:00 Presale ends at
€ 26,00 Entrance price
€ 22,00 Entrance price students *
Share on facebook
The art of the duo

Een intiem clubconcert van de helft van Masada? Die kans laat u best niet liggen! Het is onmogelijk om trompettist Dave Douglas en drummer Joey Baron niet in één adem te noemen met het legendarische kwartet van John Zorn, dat hen internationaal op de kaart zette. Beide muzikanten behoren tot de absolute wereldtop!

Dave Douglas (°1963, New Jersey) maakt faam in de New Yorkse jazzscène van de jaren '90 met zijn Tiny Bell Trio met gitarist Brad Shepik en drummer Jim Black. Vanaf dan neemt hij een reeks inmiddels klassiek geworden jazzalbums op waaronder 'Charms of the Night Sky' en 'Soul on Soul', een eerbetoon aan pianiste en componiste Mary Lou Williamson. Sinds 2005 verschijnt een heel reeks albums op zijn eigen Greenleaf Music label. Samen met saxofonist Joe Lovano leidt hij het Soundprints Quintet.
Joey Baron (°1955, Richmond) speelde met heel wat groten waaronder Stan Getz, Bill Frisell, Dizzy Gillespie, Fred Hersch, David Bowie (Outside) en onze eigenste Toots (o.m. Only Trust Your Heart). Samen met Robin Verheyen en Bram de Looze vormt hij bovendien het trio MixMonk.
In april 2022 liet het duo een diepe indruk na op het Cheltenham Jazz Festival in de UK. Volgens London Jazz News was de intimiteit tussen beide muzikanten zo uitzonderlijk dat de sfeer op het festivalpodium aanvoelde als die van de beste jazzclub. Dat belooft want op 20 april spelen ze een clubconcert in de Singer! Dave Douglas en Joey Baron brengen een mix van standards (Monk), eigen composities en improvisaties.
Artists:
Joey Baron - Drums
Dave Douglas - Trompet