The Lighthouse
Uitstekend aanstekelijk
Saturday 20 April 2019
20:30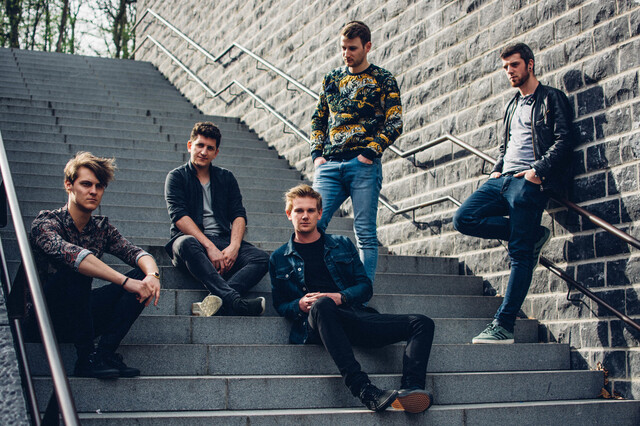 Program already took place.
Venue info
Standing audience Type of audience
19:30 Doors open from
Prices
€ 12,00 Presale price
€ 9,00 Presale price students *
20/04/2019 18:00 Presale ends at
€ 14,00 Entrance price
€ 11,00 Entrance price students *
Share on facebook
The Lighthouse
'Songs that feel like fridays': zo omschrijft de Leuvense groep hun eigen muziek. Volgens The Lighthouse zijn vrijdagen, of liever vrijdagavonden, bedoeld om je zonder zorgen onder te dompelen in de nacht. Dan kan zowel met opzwepende beats met catchy lyrics als met een bedwelmende gelaagdheid van gitaar en synths, die bij tijden haast mysterieus aandoet.
Het recept van The Lighthouse bleek zeer succesvol en een lange lijst van vele hoogtepunten volgde: meer dan 100 shows in binnen- en buitenland (o.a. AB, Pukkelpop, Het Depot, Maanrock, Suikerrock, Muziekodroom, Crammerock en zelfs het Sziget Festival in Boedapest) en airplay op Studio Brussel, MNM, Radio 2, BRUZZ , ....
Na de release van de 'Joyride' Ep in november 2017, die hen maar liefst 1,8 miljoen Spotify streams opleverde, zijn de heren in volle voorbereiding van het debuutalbum, waarvan laatste single 'Catch Fire' een eerste voorsmaakje was.
The Lighthouse brengt een set waarin ze nog meer nieuw materiaal op je afvuren en waar ze graag een tipje van de sluier oplichten van hun album.
Voor fans van: Phoenix, The 1975, Two Door Cinema Club, Foals
Voorprogramma: PEER (NL)
Sinds 2014 broeit er iets in het anders zo rustige Middelburg, de thuisbasis van PEER. Dit viertal brengt een mix van energieke indierock met aanstekelijke Britpop. Jonge honden, maar niet bepaald groentjes. Al kort na de oprichting sleept de band meerdere prijzen in de wacht en laten ze op Concert At Sea zien wat ze in huis hebben. Dit is nog maar een begin… Zo volgt er een samenwerking met BLØF, knalt hun single 'I Dont Wanna' in de wereldwijde campagne voor Mercedes AMG en spelen zij festival na festival plat.
De meest recente single 'Carousel' vertelt het herkenbare verhaal van een jongen en een meisje die niet mét en niet zónder elkaar kunnen. Een nummer waarin PEER zich blootstelt en zich van hun kwetsbare kant laat zien. Met 'Carousel' kondigt de band tevens hun debuutalbum aan, dat in 2019 verschijnt. Met dit album is PEER klaar voor het grote publiek.