Matthias Van den Brande Trio
Three Sides of a Coin
Saturday 2 September 2023
20:30

Program already took place.
Program sponsors: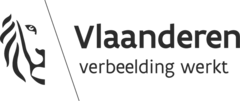 Venue info
Sitting audience Type of audience
19:30 Doors open from
Prices
€ 14,00 Presale price
€ 12,00 Presale price students *
02/09/2023 18:00 Presale ends at
€ 16,00 Entrance price
€ 14,00 Entrance price students *
Share on facebook
Het Matthias Van den Brande Trio werd opgericht door de bandleider/saxofonist in 2021. De intieme setting van een trio geeft de muzikanten een ongelofelijke vrijheid om nieuwe ideeën uit te werken, met hun hechte vriendschap en sterke muzikale band als fundament. Terwijl ze op een moderne en eigen manier omgaan met de triobezetting, blijft de muziek toegankelijk voor het publiek door sterke interplay en melodische composities, geworteld in de jazztraditie.

In de zomer van 2022 won het trio zowel de 'Grote Prijs Albert Michiels' op de B-Jazz International Contest op Gent Jazz als de 'Grand Prix' op het Tremplin Jazz 'Concours Européen' in Avignon. In april 2022 brachten ze een eerst EP uit getiteld 'Approaching The Present', waarmee ze al een hele reeks concerten in Nederland, België en Frankrijk speelden. Op 15 juni 2023 komt hun debuutalbum 'Three Sides of a Coin' uit bij het Nederlandse label ZenneZ Records, gevolgd door een internationale release tour.
Artists:
Tijs Klaassen - Contrabas
Matthias Van den Brande - Sax
Wouter Kühne - Drums