Vijay Iyer solo
meesterpianist uit New York
Saturday 18 November 2023
20:30

Program sponsors: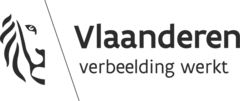 Venue info
Sitting audience Type of audience
19:30 Doors open from
Prices
€ 28,00 Presale price
€ 23,00 Presale price students *
18/11/2023 18:00 Presale ends at
€ 30,00 Entrance price
€ 25,00 Entrance price students *
Share on facebook
meesterpianist uit New York
In december 2010 speelde de Amerikaanse pianist Vijay Iyer een eerste keer solo in de Singer. Het concert was in een mum van tijd uitverkocht. Wie toen aanwezig was zal dit concert trouwens voor geen geld willen missen! Een half jaar later was hij artist-in-residence op Jazz Middelheim.
Tien jaar later behoort Vijay Iyer tot de allergrootste jazzpianisten. Hij ontving de prestigeuze MacArthur Fellowship, de Doris Duke Performing Artist Award en een Grammy-nominatie. Meer nog, Downbeat Magazine riep hem in het afgelopen decennium vier keer uit tot 'Jazz Artist of the Year'.

De voorbije jaren verschenen op het ECM-label o.m. Uneasy met bassist Linda May Han Oh en drummer Tyshawn Sorey (2021) en The Transitory Poems, een live-opname in duo met pianist Craig Taborn uit 2018 vanuit de concertzaal van de Franz Liszt Academy of Music in Boedapest.
Iyer componeerde concertwerken in opdracht van toonaangevende ensembles waaronder het Lutoslawski Quartet, The Silk Road Ensemble, Bang on a Can All-Stars en het Orpheus Chamber Orchestra. Daarnaast is hij docent aan Harvard University.
Het concert op 18 november is een must voor de ware pianoliefhebber!