Ambrose Akinmusire Quartet
trompettist bij Blue Note Records
Thursday 17 January 2019
20:30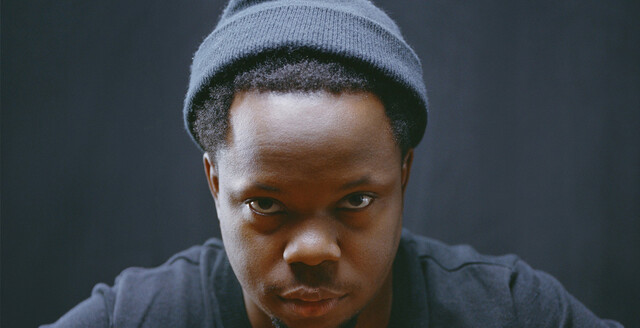 Program already took place.

Venue info
Sitting audience Type of audience
19:30 Doors open from
Prices
€ 22,00 Presale price
€ 14,00 Presale price students *
Share on facebook
trompettist bij Blue Note Records

#1 Beste Jazzalbum van 2018 (de Standaard)

#2 The Best Jazz of 2018 (The New York Times)

De Amerikaanse trompetvirtuoos Ambrose Akinmusire is één van de briljantste jazzmuzikanten van het ogenblik. Onlangs verscheen zijn vierde album op het legendarische Blue Note Records.
Reeds als 19-jarige vraagt saxofonist Steve Coleman hem mee op wereldtournee met zijn band 'Five Elements'. Later volgen samenwerkingen met o.m. Esperanza Spalding, Vijay Iyer en Jason Moran. In 2007 wint hij de prestigieuze 'Thelonious Monk Award'. Maar ook binnen de hiphop maakt hij naam. Zo speelt hij de trompetlijnen op 'Mortal Man', het poëtische slot van Kendrick Lamar's meesterwerk 'To Pimp A Butterfly'.

Het Ambrose Akinmusire Quartet speelde de voorbije jaren op zowat alle grote festivals. Het concert in de Singer is wellicht een laatste kans om deze topgroep in een kleine club aan het werk te zien!

Groepslid Justin Brown, volgens The New York Times 'a Monster on Drums', speelt dit voorjaar twee keer in de Singer. Op 17 april komt hij terug met het Chris Potter Trio.

Bekijk op Vimeo



Artists:
Ambrose Akinmusire - Trompet
Sam Harris - Piano
Harish Raghavan - Bas
Justin Brown - Drums