Keep Dreaming ft. Nduduzo Makhathini
i.s.m. Koninklijk Conservatorium Antwerpen
Wednesday 16 November 2022
20:30

Program already took place.
Program sponsors: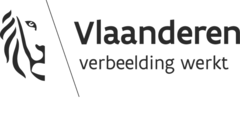 Venue info
Sitting audience Type of audience
19:30 Doors open from
Prices
€ 12,00 Presale price
€ 8,00 Presale price students *
16/11/2022 18:00 Presale ends at
€ 15,00 Entrance price
€ 10,00 Entrance price students *
Share on facebook
Pianist op Blue Note Records
Ter voorbereiding van het 48ste Breathing-project, nodigde het Koninklijk Conservatorium Antwerpen niemand minder dan de Zuid-Afrikaanse componist/pianist Nduduzo Makhathini uit als coach. Hij zal een week lang intensief repeteren met de studenten. Het resultaat van hun creatieve zoektocht hoort en ziet u op het podium van de de Singer op woensdag 16 november.
Met het Breathing-project ondersteunt het Koninklijk Conservatorium Antwerpen al tien jaar lang de studenten jazz, zowel logistiek als artistiek, in hun zoektocht naar hun eigen persoonlijkheid. Dat doet de opleiding door een gevestigde jazzmuzikant te engageren voor een diepgaande, intensieve coaching.
Met Nduduzo Makhathini kon het conservatorium de rijzende ster van de Zuid-Afrikaanse jonge garde aantrekken. Makhathini werd geselecteerd door Blue Note als vaandeldrager van hun nieuwe Afrikaanse tak Blue Note Africa. Deze jazzpianist, componist deelde het podium met grootheden zoals Wynton Marsalis, Nasheet Waits of Logan Richardson. Zijn muziek is virtuoos en ademt zijn spirituele en ritualistische visie op de wereld uit.
"Na enkele seconden al denk je: deze pianist lijkt wel een kruising van McCoy Tyner en Abdullah Ibrahim: de ­vingervlugheid van de eerste, de Zuid-Afrikaanse spirit van de tweede." noteerde De Standaard in juni '22. De Singer is dan ook bijzonder verheugd om deze unieke muzikant te mogen ontvangen. En dat in het talentrijke gezelschap van Lukas Jouck (drums), Nero Vergaert (sax), Toon Rumen (contrabas), of tesamen Keep Dreaming.
Artists:
Nduduzo Makhathini - Piano
Nero Vergaert - Sax
Toon Rumen - Contrabas
Lukas Jouck - Drums