Heather Nova
The Pearl Acoustic Tour
Sunday 16 October 2022
20:30
This program was scheduled on Monday 11 October 2021, but has been rescheduled to date above.
Reason for rescheduling:
Beste bezoeker,
Dit concert wordt verplaatst naar 16 oktober 2022. U kan ervoor kiezen om uw tickets te behouden, te laten terugbetalen of het bedrag aan de Singer te schenken.

het Singerteam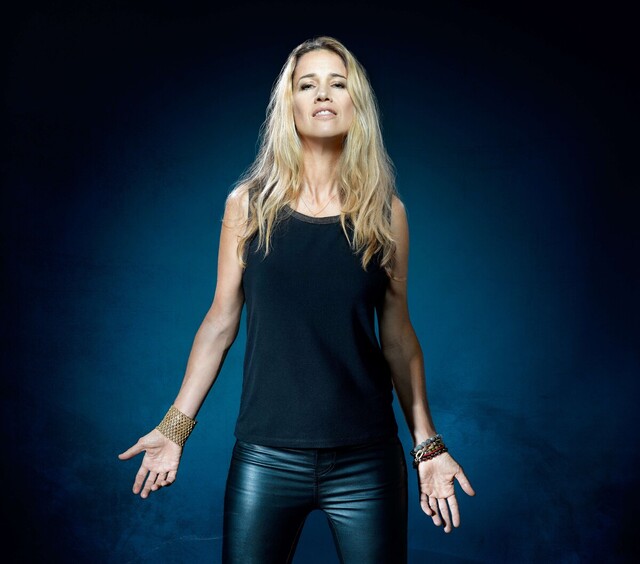 Program already took place.
Venue info
Sitting audience Type of audience
19:30 Doors open from
Prices
€ 27,00 Presale price
€ 27,00 Presale price students *
Share on facebook
Het concert van Heather Nova op 11 oktober 2021 in de Singer is verplaatst naar 16 oktober 2022. Tickets blijven geldig. Tickethouders ontvangen binnenkort meer info via e-mail.
Heather Nova
The Pearl Acoustic Tour
-Heather Nova brengt al sinds begin jaren '90 akoestische pop/rock-parels uit en is nog altijd even productief. De singer-songwriter van Bermudaanse afkomst brak in 1994 door met haar album 'Oyster', met daarop de klassieker 'Walk This World'. Later scoort ze ook nog met singles als 'London Rain (Nothing Heals Me Like You Do)' en 'Someone New', een samenwerking met Eskobar.
Tijdens The Pearl Acoustic Tour in 2021 zet ze haar meest recente werk en tiende studioalbum 'Pearl' (2019) in de schijnwerpers met een reeks akoestische concerten. Die titel is niet voor niets gekozen, of zoals Heather Nova zelf zegt: "A pearl is hopefully what forms inside an Oyster after all the years". Heather Nova had altijd de wens om een soort zusteralbum van 'Oyster' te maken en dat is Pearl geworden.
Voorprogramma: Jonathan Frith
Jonathan Frith is een singer-songwriter uit Bermuda en Brooklyn. Zijn vierde studio-album 'Sister Blue' komt in september 2022 uit.
Heather Nova over de nieuwe plaat van Jonathan Frith: "It is a gorgeous dive into what has become Jonathan's own version of Americana. It is dreamy and raw all at once; gritty Brooklyn meeting sensual Bermuda. His vocals draw you in to songs that are both intimate and timeless, with echoes of Crosby Stills and Nash. Every song is a winner, and as the last song finishes you just want to start it all over again, going deeper with each listen."
Media