Connected Clouds featuring Robin Eubanks
i.s.m. Koninklijk Conservatorium Antwerpen
Thursday 14 December 2023
20:30

Program sponsors: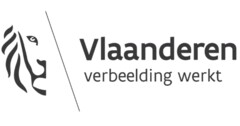 Venue info
Sitting audience Type of audience
19:30 Doors open from
Prices
€ 14,00 Presale price
€ 12,00 Presale price students *
14/12/2023 18:00 Presale ends at
€ 16,00 Entrance price
€ 14,00 Entrance price students *
Share on facebook
trombonist bij Dave Holland en Michael Brecker
Ter voorbereiding van het 52ste Breathing-project, nodigde het Koninklijk Conservatorium Antwerpen niemand minder dan de Amerikaanse trombonist Robin Eubanks uit als coach. Hij zal een week lang intensief repeteren met de studenten. Het resultaat van hun creatieve zoektocht hoort en ziet u op het podium van de Singer op donderdag 14 december. 
Met het Breathing-project ondersteunt het Koninklijk Conservatorium Antwerpen al tien jaar lang de studenten jazz, zowel logistiek als artistiek, in hun zoektocht naar hun eigen persoonlijkheid. Dat doet de opleiding door een gevestigde jazzmuzikant te engageren voor een diepgaande, intensieve coaching. 
Met Robin Eubanks kon het conservatorium één van de zwaargewichten uit de Amerikaanse jazzscene aantrekken. Hij werkte samen met Art Blakey, Elvin Jones, Sun Ra, SF Jazz Collective, The Rolling Stones en Talking Heads – om slechts enkele namen te noemen. Hij won een Grammy voor zijn bijdrage aan Michael Brecker's plaat Wide Angels en aan Dave Holland's 'What goes Around and Overtime'. Daarnaast won hij meerdere keren de Downbeat's Readers and Critics Poll voor trombonist van het jaar evenals de Jazz Times Critics Poll voor beste trombonist.
De Singer is dan ook bijzonder verheugd om deze unieke muzikant te mogen ontvangen. En dat in het talentrijke gezelschap van Michiel Los (gitaar), Miel de Koninck (piano), Jonathan Collin (contrabas), Lukas Jouck (drums), samen Connected Clouds.
Artists:
Lukas Jouck - Drums
Michiel Los - Gitaar
Miel de Koninck - Piano
Jonathan Collin - Contrabas
Robin Eubanks - Trombone