Meat Puppets
Reünie in originele bezetting
Friday 14 June 2019
20:30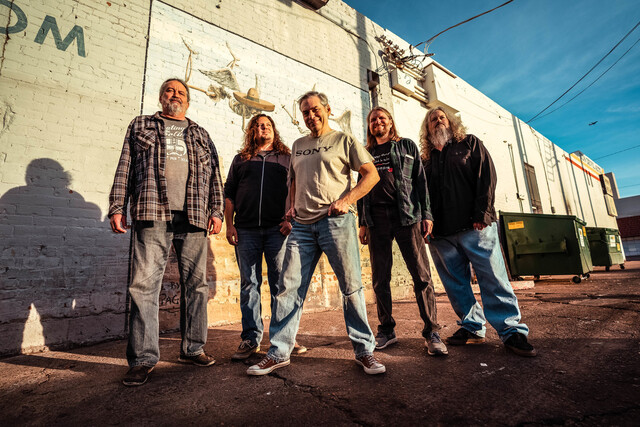 Program already took place.
Venue info
Standing audience Type of audience
19:30 Doors open from
Prices
€ 16,00 Presale price
€ 12,00 Presale price students *
Share on facebook
Meat Puppets - Dusty Notes Tour
Meat Puppets vergaarde eeuwige roem wanneer Kurt Cobain hen vroeg mee te spelen tijdens de MTV-unplugged sessie van Nirvana. Nirvana speelde er samen met de broers Kirkwood drie originele songs van de Meat Puppets: 'Plateau', 'Oh Me' en 'Lake Of Fire'. Nummers die bij alle Nirvana-fans in het collectief geheugen gegrift staan.
De Meat Puppets kwamen op in de tweede helft van de jaren '80 toen ze samen met Hüsker Dü en Minutemen op het SST label van Black Flag zaten. In de eerste helft van de 90's volgde hun doorbraak in het kielzog van Nirvana. Zo werd o.a. de single 'Backwater' regelmatig gespeeld op Studio Brussel. De stijl van de groep is in die jaren geëvolueerd van hardcore/punk naar rock, roots en country.
Curt en Cris Kirkwood waren nog steeds actief onder de naam Meat Puppets, maar drummer Derrick Bostrom was er al niet meer bij sinds 1996. Tot nu dus. want in maart volgt er een nieuw album van dit drietal. 'Dusty Notes' is het eerste album van de band sinds 2013 ('Rat Farm') en het eerste met deze line-up sinds 'No Joke!'. De vooruitgeschoven single 'Warranty' belooft alvast veel goeds!
Tijdens hun Europese tour wordt het trio versterkt door toetstenist Ron Stabinsky en de zoon van Curt, Elmo Kirkwood, op gitaar. We verwelkomen ze alvast met veel plezier in de Singer op 14 juni. Mis deze legendarische band niet!
Voorprogramma: Munky
Munky, afkomstig uit het Ierse Dublin, produceert een volledig eigen sound die bestaat uit 70's disco, 90's grunge en moderne psychedelische muziek. De liveshows van dit viertal zijn strak, hard, funky, energiek en vooral memorabel.
Artists:
Curt Kirkwood - Zang en gitaar
Cris Kirkwood - Basgitaar
Elmo Kirkwood - Gitaar
Derrick Bostrom - Drums
Ron Stabinsky - Toetsen
Media