Imagine No Lennon
Jean Bosco Safari & Ben Crabbé eren de opper-Beatle
Friday 14 February 2020
20:30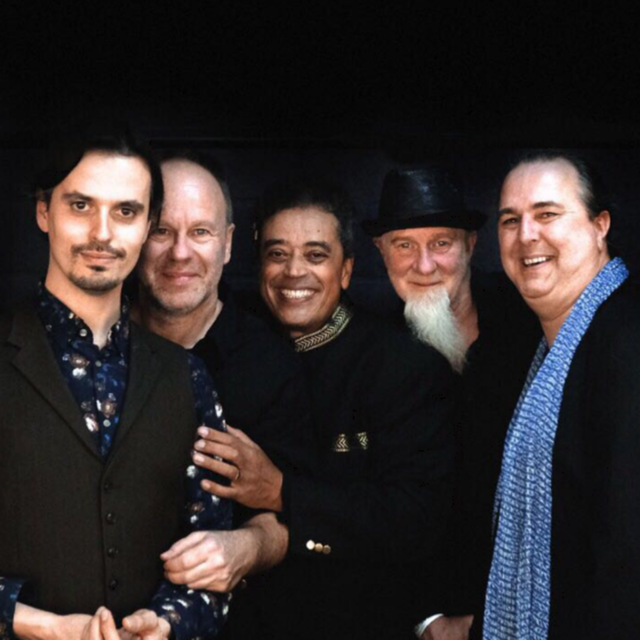 Program already took place.
Venue info
Sitting audience Type of audience
19:30 Doors open from
Prices
€ 20,00 Presale price
€ 16,00 Presale price students *
14/02/2020 18:00 Presale ends at
€ 22,00 Entrance price
€ 18,00 Entrance price students *
Share on facebook
Imagine No Lennon
Al bijna 40 jaar is John Lennon in Rock-n-Roll Heaven. Niemand evenaarde ooit zijn talent om met popmuziek de vinger aan de pols van de maatschappij te houden. Geen enkele popster zaaide ooit zoveel onrust, tot in het Witte Huis toe. Zijn ultieme daad zit in 'Imagine: just a brotherhood of men'. Ga gewoon voor een wereldgemeenschap vol mensen, met 'nothing to kill or die for'. Dus geen bezit, geen politiek… and no religion either. Hoe actueel kan iets klinken?
Reden genoeg voor een herdenking, een viering - opgebouwd rond 'Give Peace a Chance', 'All You Need is Love', 'Revolution', 'Power to the People' en alle andere hits die uit de pen en gitaar van deze 'working class hero' vloeiden tijdens Beatle-jaren en solocarrière.
Een strijdproject met en rond Lennon. De Opper-Beatle. De Superster. De Relschopper. De Vredesapostel. De Twijfelaar. De Wereldverbeteraar. Het Genie. De Liefdesprofeet. The Walrus. De Revolutionair. De Dromer.
In de carrière van Jean Bosco Safari vormen The Beatles een rode draad en een voorbeeld. Ben Crabbé schitterde jarenlang als prominent lid van Beatles coverband 'The Apples'.
Wie beter dan zij konden deze top band samenstellen en bezielen die 'Imagine No Lennon' brengt?
Artists:
David Piedfort - Gitaar
Jean Bosco Safari - Zang en gitaar
Ben Crabbé - Drums en zang
Marc Van Puyenbroeck - Basgitaar
Steven Mintjens - Keyboard