Jef Neve
Dit concert is geannuleerd
Wednesday 12 August 2020
20:30
This program was scheduled on Thursday 2 April 2020, but has been rescheduled to date above.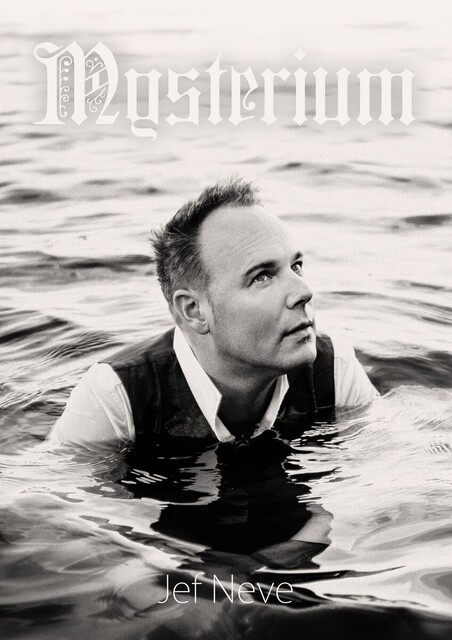 No tickets available anymore
Venue info
Sitting audience Type of audience
19:30 Doors open from
Prices
€ 22,00 Presale price
€ 15,00 Presale price students *
Share on facebook
Dit concert is geannuleerd. Tickethouders ontvangen binnenkort een e-mail voor een terugbetaling.
Jef Neve - Try-out Mysterium
Jef Neve stelt zijn nieuwe album try-outgewijs voor in de Singer! En wie kan de inspiratie voor Mysterium beter verwoorden, dan Jef zelf.
In een wereld waar alle data heel direct beschikbaar zijn heb ik nood aan het mysterie: de kracht van een zoektocht naar waarachtigheid, het kinderlijk plezier van de acceptatie dat ik het niet begrijp, dat ik onwetend ben.
Voor de instrumentatie heb ik me laten inspireren door de massieve klank van drie tenorsaxen, die zowel agressief als zalvend, ongedwongen improviserend als obligaat klassiek kunnen klinken. Ik vul ze aan met de trompet en bastrombone, twee uitersten in de tessituur van de kopers. De klank van piano en contrabas zijn me sinds het begin vertrouwd, en vormen de structuur waarop ik de composities heb gebouwd.
Ik nodig u uit om u mee te laten slepen in deze fantasiewereld waar verrassingen nooit ver weg zijn.
Tot snel!
Jef
De muzikanten die Jef meebrengt naar Rijkevorsel behoren tot de crème de la crème van de Europese jazz- en klassieke muziekwereld.
Artists:
Jef Neve - Piano
Jasper Hølby - Contrabas
Nicolas Kummert - Tenorsax
Bruno Van der Haegen - Tenorsax
Andy Dhondt - Tenorsax
Pieter Kindt - Bastrombone
Teus Nobel - Trompet