Jef Neve
Dit concert wordt verplaatst naar 2021
Wednesday 12 August 2020
20:30
This program is fully cancelled.
Reason for cancellation:
Beste bezoekers,
Net als jullie missen wij de livemuziek en de stand-up comedy in de Singer. Maar de veiligheid van bezoekers, artiesten en vrijwilligers staat voorop. Daarom organiseren we voorlopig even geen voorstellingen meer. We hopen iedereen terug te mogen verwelkomen van zodra dit mogelijk is. Wij gaan alvast op zoek naar nieuwe data voor de geannuleerde concerten.
Tickethouders van geannuleerde voorstellingen ontvangen een mail met twee keuzes: het bedrag van de tickets laten terugstorten OF het bedrag schenken aan de Singer.
Hopelijk tot snel!

Het Singerteam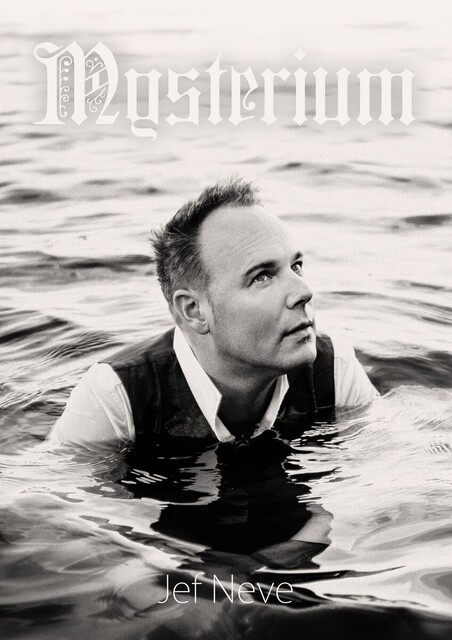 Program already took place.
Venue info
Sitting audience Type of audience
19:30 Doors open from
Prices
€ 22,00 Presale price
€ 15,00 Presale price students *
12/08/2020 16:00 Presale ends at
€ 24,00 Entrance price
€ 17,00 Entrance price students *
Share on facebook
Jef Neve - Try-out Mysterium
Jef Neve stelt zijn nieuwe album try-outgewijs voor in de Singer! En wie kan de inspiratie voor Mysterium beter verwoorden, dan Jef zelf.
In een wereld waar alle data heel direct beschikbaar zijn heb ik nood aan het mysterie: de kracht van een zoektocht naar waarachtigheid, het kinderlijk plezier van de acceptatie dat ik het niet begrijp, dat ik onwetend ben.
Voor de instrumentatie heb ik me laten inspireren door de massieve klank van drie tenorsaxen, die zowel agressief als zalvend, ongedwongen improviserend als obligaat klassiek kunnen klinken. Ik vul ze aan met de trompet en bastrombone, twee uitersten in de tessituur van de kopers. De klank van piano en contrabas zijn me sinds het begin vertrouwd, en vormen de structuur waarop ik de composities heb gebouwd.
Ik nodig u uit om u mee te laten slepen in deze fantasiewereld waar verrassingen nooit ver weg zijn.
Tot snel!
Jef
De muzikanten die Jef meebrengt naar Rijkevorsel behoren tot de crème de la crème van de Europese jazz- en klassieke muziekwereld.
Artists:
Jef Neve - Piano
Jasper Hølby - Contrabas
Nicolas Kummert - Tenorsax
Bruno Van der Haegen - Tenorsax
Andy Dhondt - Tenorsax
Pieter Kindt - Bastrombone
Teus Nobel - Trompet