Stef Kamil Carlens
Try-out
Saturday 11 May 2019
20:30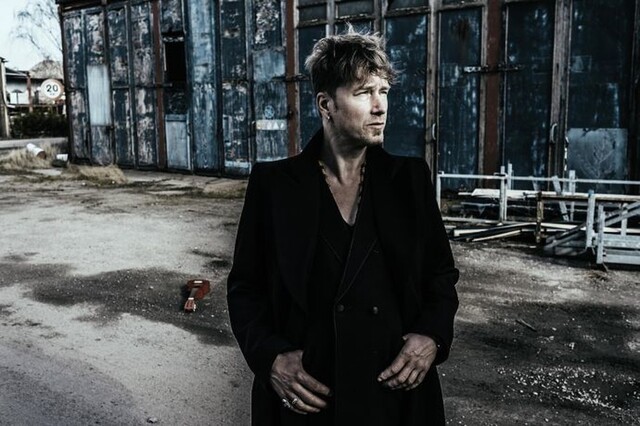 Program already took place.
Venue info
Standing audience Type of audience
19:30 Doors open from
Prices
€ 20,00 Presale price
€ 13,00 Presale price students *
Share on facebook
Try-out
Met 'Stuck In The Status Quo' (2017) maakte Stef Kamil Carlens zijn rentree in het popcircuit. Meer nog, zijn debuut als solo-artiest was meteen een terugkeer naar de pure muzikale schoonheid die we kennen van het Zita Swoon-oeuvre.
Stef Kamil Carlens heeft niet stilgezeten na zijn doorbraak met dEUS in de jaren '90. Ondertussen is hij beeldend kunstenaar, componist, producer en speelde hij met Zita Swoon Group een aantal eigenzinnige dans- en theatervoorstellingen die in binnen- en buitenland met superlatieven werden overladen.
Carlens heeft de gave om je mee te nemen in zijn rijke verbeeldingswereld dankzij een subtiele instrumentatie. Met zijn laatste album - met de singles The Journey Will Be Long, Empty World en I'm Going Away - keerde Stef Kamil terug naar the art of songwriting. 'Stuck In The Status Quo' is een echte verhalenplaat, en daarmee begaf hij zich na tien jaar weer op vertrouwd terrein.
Op het podium, met Maarten Moesen op drums, Nicolas Rombouts op contrabas, Nel Ponsaers op keys & vocals, Alma Auer op harp & vocals brengt hij songs uit zijn ondertussen uitgebreide repertoire reikende van melancholisch tot super-funky.
Een nieuw album is in voorbereiding en is voorzien voor de herfst van 2019. Een aantal van die nieuwe songs hoor je dus voor het eerst in de Singer!
Artists:
Nicolas Rombouts - Contrabas
Maarten Moesen - Drums
Nel Ponsaers - Toetsen en zang
Alma Auer - harp en zang
Stef Kamil Carlens - Zang en gitaar
Media