Wallace Roney Quintet
legendarische trompettist
Saturday 1 April 2017
20:30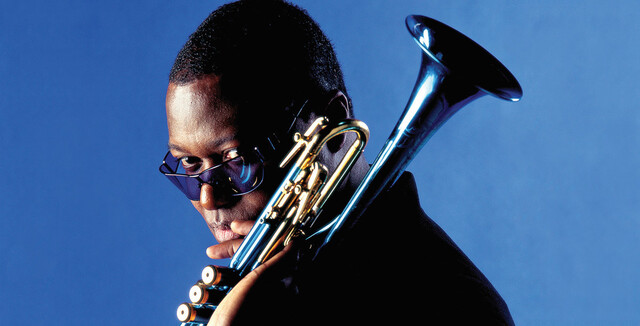 Program already took place.

Venue info
Sitting audience Type of audience
20:00 Doors open from
Prices
€ 23,00 Presale price
€ 14,00 Presale price students *
01/04/2017 17:30 Presale ends at
€ 25,00 Entrance price
€ 18,00 Entrance price students *
Share on facebook
De trompettist en jazzlegende Wallace Roney is één van de grootste Afro-Amerikaanse post-boppers. Deze vermaarde trompettist heeft een palmares om U tegen te zeggen. Zo speelde hij aan de zijde van de groten der aarde: Art Blakey, Dizzy Gillespie, Ornette Coleman, Curtis Fuller, Elvin Jones, Sonny Rollins, ... Zijn leermeester en protegé was dan weer niemand minder dan Miles Davis. In 1991 mocht hij zelfs het podium delen met Miles op diens legendarische concert tijdens Montreux Jazz Festival. Na Miles' dood werd hij gevraagd om deel uit te maken van de Miles Davis Tribute Band, samen met Herbie Hancock, Wayne Shorter, Ron Carter en Tony Williams. De muziek van dit quintet zit diep geworteld in de rijke (Afro-Amerikaanse) jazzgeschiedenis en neemt je mee naar de hoogdagen van eind jaren '50 en begin jaren '60. Beluister alvast de schitterende plaat "Home", die in 2012 verscheen of "According to Mr. Roney" uit 2010.
Artists: