Marc De Wit & Rik Ooms
Bob Dylan tribute
Friday 4 October 2019
20:30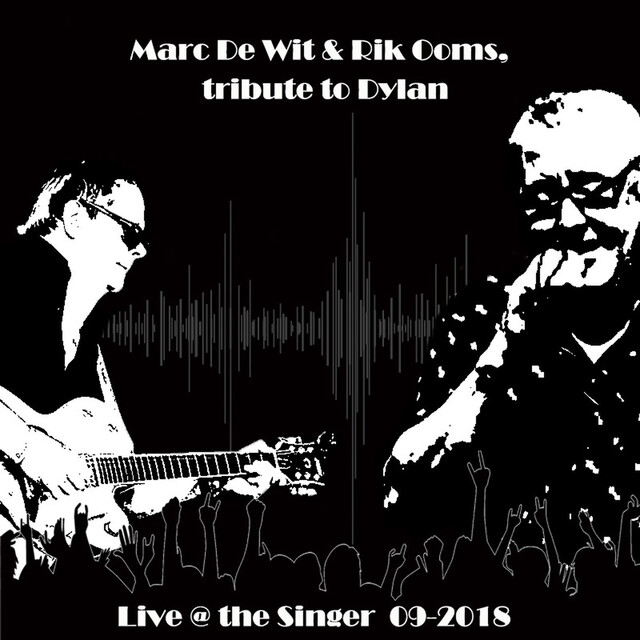 The last tickets! 2 tickets left!
Venue info
Sitting audience Type of audience
19:30 Doors open from
Prices
€ 8,00 Presale price
€ 8,00 Presale price students *
04/10/2019 16:00 Presale ends at
€ 8,00 Entrance price
€ 8,00 Entrance price students *
Share on facebook
Bob Dylan tribute
Na hun succesvol optreden vorig jaar in een uitverkochte de Singer zijn Rik Ooms en Marc De Wit er terug met nieuwe parels van grootmeester Dylan en het beste van hun live-cd die ze vorig jaar opnamen in de Singer.
Ze worden gesteund door Lea Vandenbroeck en Veronique Laeveren: backing en lead vocals, Benny Dom: drums, Dirk De Cleen: contrabas en bas en Staf Dierckx: viool, mandoline en gitaar.
Artists:
Benny Dom - Drums
Marc De Wit - Zang en gitaar
Staf Dierckx - Viool en gitaar
Dirk De Cleen - Contrabas en basgitaar
Rik Ooms - Zang en gitaar
Véronique Laeveren - Backing vocals
Lea Van Den Broeck - Zang