Grant-Lee Phillips
Amerikaanse singer-songwriter
Wednesday 14 December 2022
20:30
This program was scheduled on Thursday 14 October 2021, but has been rescheduled to date above.
Reason for rescheduling:
Beste bezoeker,
Dit concert wordt verplaatst naar 14 december 2022. U kan ervoor kiezen om uw tickets te behouden, te laten terugbetalen of het bedrag aan de Singer te schenken.

het Singerteam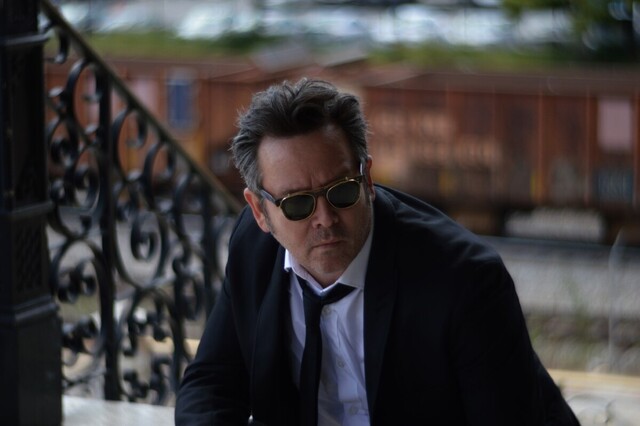 No tickets available anymore
Venue info
Sitting audience Type of audience
20:30 Doors open from
Prices
€ 17,00 Presale price
€ 13,00 Presale price students *
Share on facebook
Dit concert wordt een vierde keer verplaatst, onze excuses hiervoor. De nieuwe datum is 14 december 2022.
Tickethouders ontvangen binnenkort een e-mail waarin ze kunnen laten weten of ze hun tickets behouden dan wel een terugbetaling wensen. Een bevestiging of terugbetaling kan enkel door op de link in deze e-mail te klikken.
Grant-Lee Phillips
De Amerikaanse singer-songwriter Grant-Lee Phillips, voormalig frontman van Grant Lee Buffalo, stelt eind 2021 zijn meest recente album voor in Europa. Deze tournee brengt hem op 14 oktober 2021 naar de Singer!
Begin jaren negentig oogste Grant Lee Buffalo furore met hun geslaagde mix van rock, folk en country. Prachtige songs als 'Fuzzy' en 'Mockingbirds' zorgden voor een cultstatus voor de groep. Het hoeft dan ook niet te verbazen dat ronkende zoals R.E.M., Pearl Jam en The Smashing Pumpkins hen tourneegewijs mee op sleeptouw namen. Eind jaren negentig werd de groep ontbonden en ging Phillips solo verder.
Sindsdien bracht Grant-Lee Phillips een handvol soloplaten uit, waaronder ook een coveralbum met enkele knappe versies van nummers van zijn favoriete groepen zoals The Cure en R.E.M. In de tussentijd kon je hem ook op televisie zien in de reeks Gilmore Girls waar hij als dorpstroubadour het dorpsplein en zijn voorbijgangers met songs opvrolijkte. Een geknipte rol voor deze man want Grant-Lee Phillips is een geboren verteller, een troubadour pur sang.
In de Singer brengt Grant-Lee songs uit zijn album 'Lightning, Show Us Your Stuff', maar grasduint hij ook doorheen zijn hele oeuvre, van zijn begintijd bij Grant Lee Buffalo tot nu. Het belooft zonder meer een mooie avond te worden!